An Experienced Local Texas Tax Attorney Ready To Battle The IRS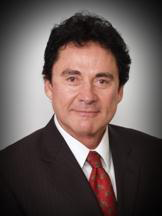 Ronald Arthur Stearns, Sr.
Attorney at Law
An Experienced Local Texas Tax Attorney
Ready Now! to Battle the I.R.S for You & Your Company
NEVER REPRESENTED the IRS & NEVER WILL!
A DEDICATED TAXPAYER'S ADVOCATE!
A+ Better Business Bureau Rating (BBB)
I am Ronald Arthur Stearns Sr., Attorney at Law.
I represent and defend individuals and businesses throughout Texas, California & Hawaii in matters before the Internal Revenue Service and the United States Tax Court.
I am a graduate of the prestigious Northwestern University School of Law in Chicago.
I am a proud veteran of the United States Marine Corps.
I have almost 30 years of litigation experience representing individuals and businesses.
I will put all of my experience and expertise toward solving your I.R.S. problems.
I'm a local Austin, Texas Tax Attorney. I have three convenient office locations in central Texas.
One of our offices is in downtown Austin, approximately three blocks from the State Capitol – across the street from the United States District Courthouse at Lavaca & 8th streets.
Our North Austin location is in the ten-story Chase Bank Tower of the Hills (built by Lady-Bird Johnson over thirty years ago). This location is very convenient for Taxpayers residing or working in Austin, Georgetown, Round Rock, Pflugerville, Leander, Cedar Park, Liberty Hill and all other locations throughout the greater Austin area. The North Austin location is very accessibly located on the Highway 183 frontage road (Research Blvd.) — one block south of Highway 620, five miles north of Mopac.
Our San Antonio office is Located in the beautiful North Stone Oak Center Building just off North Loop 1604. This office is convenient  for Taxpayers throughout Central Texas.
Before you speak with the I.R.S., or permit an I.R.S. agent to interrogate you in your home or in your place of business, politely ask them to leave their business card and advise them that your attorney will be in contact with them. Then, immediately call my office to schedule a telephone interview. I can explain the reality of what you can expect from the I.R.S.
I represent individual and business Taxpayers throughout Texas, California & Hawaii.
We represent people and companies who, for one reason or another, were not able to follow all of the tax rules or to pay all of their taxes.
Whatever your situation, I can help.
Sometimes the I.R.S. actually WILL settle your tax obligations for a fraction of the tax you owe. The right facts and circumstances must exist and correct procedures must be followed for this opportunity to be available and successful. It also really helps to have a knowledgeable and driven Tax Lawyer to represent you.
When engaged in a struggle with the Internal Revenue Service (I.R.S. – formerly known as the "Bureau of Internal Revenue"), you need a trusted, knowledgeable and persistent tax attorney –An attorney with an extensive knowledge of tax law and legal procedure, with a "never-surrender" attitude to defend you or your company.
You can depend upon Attorney Ronald Arthur Stearns Sr.
He has nearly 30 years' experience as a litigation attorney.
A Dedicated Taxpayer Advocate!
If the I.R.S. has threatened collection action, or has decided to audit you or your company's tax returns, Attorney Stearns will represent you throughout the entire procedure. Rarely would you ever have to appear before the I.R.S. yourself, or to speak with their agents at all. Attorney Stearns has extensive knowledge and experience in all contested tax proceedings. He will resolve cases involving unpaid income and employment taxes, unfiled tax returns and forced collection actions, including Tax Liens, Wage & Bank Levies and Levies against your Accounts Receivables.
A substantial part of Attorney Stearns' practice is defending Individuals & Companies against I.R.S. Audits and Examinations. It is not a good idea to attempt to defend yourself at an I.R.S. Audit, nor is it generally a good idea to have the person who prepared the tax return defend you or your company.
Ronald Arthur Stearns' overwhelming belief is:
Taxpayers Have Rights & it takes an experienced, intelligent and highly dedicated Tax Attorney to defend those rights.
You or your company may be eligible for immediate tax relief.
Contact Attorney Ronald Arthur Stearns Sr. at 512-257-0570 or 210-293-0033 today for details to discuss your specific circumstances.
An Experienced Legal Problem-Solver
Attorney Ronald Arthur Stearns Sr. is a dedicated Income Tax & Payroll Tax problem-solver — a local Texas lawyer, also licensed to practice law in California and Hawaii. His accomplishments include:
Almost 30 years of litigation experience
Licensed to practice law in Texas, California and Hawaii – representing Texans since 1996, Californians since 1991, and Hawaiians since 1995
Admitted to practice before the Internal Revenue Service (I.R.S.), the United States Tax Court, the United States District Court for the Western District of Texas, the United States District Court for the Central District of California, the United States District Court for the District of Hawaii, and the Ninth Circuit Court of Appeals
Former Law Clerk for the United States District Court District of Hawaii
Attorney Stearns has substantial large law firm experience, having clerked for some of the largest and most prestigious law firms in the country, including Skadden, Arps, Slate, Meagher & Flom in New York City; O'Melveny & Myers in Los Angeles; Rutan & Tucker in Orange County;
and Cades Schutte Fleming & Wright in Honolulu
In addition, Attorney Stearns was employed as an attorney with the highly respected Law Firms of Brobeck, Phleger & Harrison in San Francisco and with Adams, Duque & Hazeltine in Los Angeles, working with and learning from some of the top litigation attorneys in the country.
Attorney Stearns is a Graduate of the elite Northwestern University School of Law in Chicago, 1989, and was selected to the coveted position of an editorial member of its prestigious Law Review
In 1984 Attorney Stearns graduated from California State University, magna mum laude with a straight "A" grade point average in Research Psychology. Having studied the Latin & Greek languages, together with a strenuous expanded curriculum, Ronald A. Stearns was elected to the oldest and most elite academic fraternity in the nation — Phi Beta Kappa.
"The Phi Beta Kappa Society (ΦΒΚ) is the oldest academic honor society in the United States, and is often described as its most prestigious honor society, due to its long history and academic selectivity. Phi Beta Kappa aims to promote and advocate excellence in the liberal arts and sciences and to induct the most outstanding students of arts and sciences at American colleges and universities. It was founded at the College of William and Mary on December 5, 1776 as the first collegiate Greek-letter fraternity and was among the earliest collegiate fraternal societies.
Phi Beta Kappa (ΦΒΚ) stands for Φιλοσοφία Βίου Κυβερνήτης (Philosophia Biou Kybernētēs), which means "Love of wisdom is the guide of life" (from Wikipedia 15 November 2018)
Upon graduation from high school, Ronald A. Stearns enlisted in the United States Marine Corps
"The Few, The Proud, The Marines"
Attorney Stearns' drive for excellence and never-give-up dedication as an Attorney and throughout every aspect of his life, was greatly enhanced by his experience in America's elite fighting Corps.
His favorite Marine Corps slogan, indicating his indefatigable nature is:
"The Possible . . . we do right away!
"The Impossible" . . . well, that may take just a little bit longer!
Areas of Practice
I.R.S. Tax
I.R.S. Collection Defense
I.R.S. Audit & Examination Defense
Collection Alternatives
Currently Not Collectible Status
Affordable Installment Agreements
Partial Pay Installment Agreements
Unfiled Tax Returns
Relief from Tax Returns filed against you by the I.R.S.
Offers in Compromise
Relief from Liens
Relief from Levies
Appeals of any adverse action by the I.R.S.
United States Tax Court cases
Strategic Statute of Limitations Planning
Litigation Percentage
100% of Practice Devoted to Litigation & Tax Resolution
Bar Admissions
State Bar of Texas
State Bar of California
State Bar of Hawaii
Education & Honors
Northwestern University School of Law, Chicago, Illinois
Honors J.D. cum laude – 1989
Honors: Approximate Class Rank — Top 10%
Honors: "Invitation Earned by Excellent Academic Performance"
Honors: John Henry Wigmore Scholar,
Awarded for Exceptional Promise and Ability
Honors: Dean's List, Awarded for Excellent Academic Performance
Honors: Law Review: Northwestern University Law Review, Editorial Board,
Awarded for Excellent Academic Performance
California State University, Long Beach, California

B.A. magna cum laude – 1984
Honors: Phi Beta Kappa, 1984
Honors: Phi Kappa Phi
Honors: Psi Chi
Honors: President's Honor List
Honors: Golden Key Award
Honors: Outstanding Students in Psychology Award
Honors: G.P.A. – 4.00/4.00
Honors: University Honors Program
Major: Research Psychology
Recipient, Outstanding Students in Psychology Award
American Academy of Dramatic Arts, Manhattan, New York
The oldest acting school in the English-speaking world.
The Academy in New York City was founded in 1884 to train actors for the stage.
Ronald A Stearns studied acting, stage presence, speech and other dramatic arts all of which have served him well in developing his dominating courtroom presence, bass-baritone voice, and that rare ability to speak in a manner that is sincere and commands attention.
Professional Associations and Memberships
State Bar of Texas
State Bar of California
State Bar of Hawaii
American Bar Association

Martindale-Hubbell
Better Business Bureau — Accredited Business A+ Rating
Past Employment Positions
Former Law Clerk for the United States District Court, District of Hawaii
Ronald A. Stearns has substantial large law firm experience, having clerked for some of the largest and most prestigious law firms in the country, including Skadden, Arps, Slate, Meagher & Flom in New York City; O'Melveny & Myers in Los Angeles; Rutan & Tucker in Orange County; and Cades Schutte Fleming & Wright in Honolulu
Ronald A. Stearns worked as an attorney for the extremely prestigious Law Firms of Brobeck, Phleger & Harrison in San Francisco and Adams, Duque & Hazeltine in Los Angeles. Afterwards, after marrying a native Texan and Texas A&M graduate, he decided to start his own private practice in Austin, Texas in 1996.
Ronald Stearns' first full time job was as a dedicated member of the
United States Marine Corps