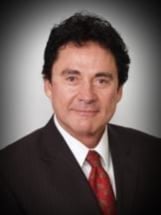 An Experienced Local Texas Tax Attorney
Ready Now! to Battle the I.R.S for You & Your Company
NEVER REPRESENTED the IRS & NEVER WILL!
A DEDICATED TAXPAYER'S ADVOCATE!
A+ Better Business Bureau Rating (BBB)
I am Ronald Arthur Stearns Sr., Attorney at Law.
I represent and defend individuals and businesses throughout Texas, California & Hawaii in matters before the Internal Revenue Service and the United States Tax Court.
I am a graduate of the prestigious Northwestern University School of Law in Chicago.
I am a proud veteran of the United States Marine Corps.
I have almost 30 years of litigation experience representing individuals and businesses.
I will put all of my experience and expertise toward solving your I.R.S. problems.
I'm a local Austin, Texas Tax Attorney. I have three convenient office locations in central Texas.
One of our offices is in North Austin, approximately three blocks from the State Capitol - across the street from the United States District Courthouse at Lavaca & 8th streets.
Our San Antonio office is Located in the beautiful North Stone Oak Center Building just off North Loop 1604. This office is convenient for Taxpayers throughout Central Texas.
Before you speak with the I.R.S., or permit an I.R.S. agent to interrogate you in your home or in your place of business, politely ask them to leave their business card and advise them that your attorney will be in contact with them. Then, immediately call my office to schedule a free 15-minute telephone interview. I can explain the reality of what you can expect from the I.R.S.
I represent individual and business Taxpayers throughout Texas, California & Hawaii.
We represent people and companies who, for one reason or another, were not able to follow all of the tax rules or to pay all of their taxes. Whatever your situation, I can help.
Sometimes the I.R.S. actually WILL settle your tax obligations for a fraction of the tax you owe. The right facts and circumstances must exist and correct procedures must be followed for this opportunity to be available and successful. It also really helps to have a knowledgeable and driven Tax Lawyer to represent you.
When engaged in a struggle with the Internal Revenue Service (I.R.S. – formerly known as the "Bureau of Internal Revenue"), you need a trusted, knowledgeable and persistent tax attorney --An attorney with an extensive knowledge of tax law and legal procedure, with a "never-surrender" attitude to defend you or your company.

You can depend upon Attorney Ronald Arthur Stearns Sr.
He has nearly 30 years' experience as a litigation attorney.
A Dedicated Taxpayer Advocate!
If the I.R.S. has threatened collection action, or has decided to audit you or your company's tax returns, Attorney Stearns will represent you throughout the entire procedure. Rarely would you ever have to appear before the I.R.S. yourself, or to speak with their agents at all. Attorney Stearns has extensive knowledge and experience in all contested tax proceedings. He will resolve cases involving unpaid income and employment taxes, unfiled tax returns and forced collection actions, including Tax Liens, Wage & Bank Levies and Levies against your Accounts Receivables.
A substantial part of Attorney Stearns' practice is defending Individuals & Companies against I.R.S. Audits and Examinations. It is not a good idea to attempt to defend yourself at an I.R.S. Audit, nor is it generally a good idea to have the person who prepared the tax return defend you or your company.
Ronald Arthur Stearns' overwhelming belief is:
Taxpayers Have Rights & it takes an experienced, intelligent and highly dedicated Tax Attorney to defend those rights.

You or your company may be eligible for immediate tax relief.
Contact Attorney Ronald Arthur Stearns Sr. at (512) 257-0570 or (210) 293-0033 today for details and a free 15-minute telephone conference to discuss your specific circumstances.
I.R.S Tax
I.R.S. Collection Defense
I.R.S. Audit & Examination Defense
Collection Alternatives
Currently Not Collectible Status
Affordable Installment Agreements
Partial Pay Installment Agreements
Unfiled Tax Returns
Relief from Tax Returns filed against you by the I.R.S.
Offers in Compromise
Relief from Liens
Relief from Levies
Appeals of any adverse action by the I.R.S.
United States Tax Court cases
Strategic Statute of Limitations Planning
Northwestern University School of Law, Chicago, Illinois

J.D. - 1989
Honors: cum laude
Honors: Approximate Class Rank -- Top 10%
Honors: Invitation Earned by Excellent Academic Performance
Honors: John Henry Wigmore Scholar, Awarded for Exceptional Promise and Ability
Honors: Dean's List, Awarded for Excellent Academic Performance

California State University, Long Beach, California

B.A. - 1984
Honors: magna cum laude
Honors: Phi Beta Kappa, 1984
Honors: Phi Kappa Phi
Honors: Psi Chi
Honors: President's Honor List
Honors: Golden Key Award
Honors: Outstanding Students in Psychology Award
Honors: G.P.A. -- 3.98/4.00
Honors: University Honors Program
Major: Psychology

American Academy of Dramatic Arts, Manhattan, New York

Major: The oldest acting school in the English-speaking world.The Academy in New York City was founded in 1884 to train actors for the stage.Ronald A Stearns studied acting, stage presence, speech and other dramatic arts all of which have served him well in developing his dominating courtroom presence, bass-baritone voice, and that rare ability to speak in a manner that is sincere and commands attention.
John Henry Wigmore Scholar
Recipient, Outstanding Students in Psychology Award
Professional Associations and Memberships
State Bar of Texas, Member
State Bar of California, Member
State Bar of Hawaii, Member
American Bar Association
Martindale-Hubbell
Better Business Bureau -- Accredited Business A+ Rating
Past Employment Positions
United States Marine Corps, Member
United States District Court, District of Hawaii, Former Law Clerk
Skadden, Arps, Slate, Meagher & Flom in New York City, Law Clerk
O'Melveny & Myers in Los Angeles, Law Clerk
Rutan & Tucker in Orange County, Law Clerk
Cades Schutte Fleming & Wright in Honolulu, Law Clerk
Brobeck, Phleger & Harrison in San Francisco , Attorney
Adams, Duque & Hazeltine in Los Angeles, Attorney